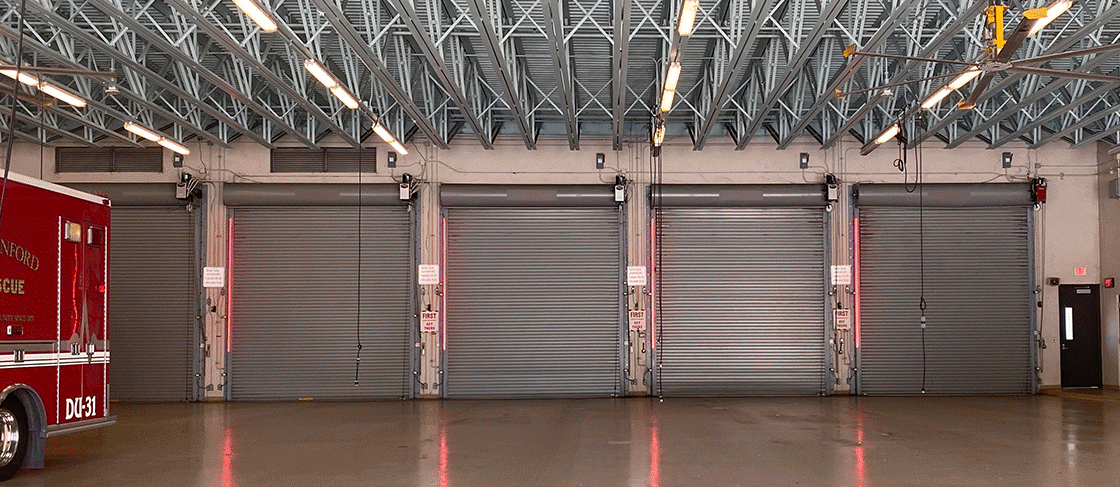 ARE YOUR DOORS & DOCKS LIGHTED FOR SAFETY?
Prevent overhead door strikes and costly
damages. Protect lives and equipment.
Perfect for fire stations, airplane hangars
and high-speed freezer doors.
Our high-intensity LEDs are solid red when
the door is closed, flashing red or amber when
the door is in motion and solid green when
the door is fully open. With a simple installation,
our Door Safety Kits can save you $thousands.
Prevent loading dock accidents by directing forklift and truck traffic.
Accidents are avoidable with better communication.
Our LEDs serve as a truck-restraint lighting
system that activates when a truck locks onto
a warehouse dock. Red, amber and green lights
alert truck and forklift drivers to the truck restraint's status (locked, unlocked, failed lock).
Dock Backing Guide Lights
BrinkAlert is a Florida-based manufacturer of innovative, customizable, LED Safety Light Systems for fire stations and high traffic industrial or factory warehouse environments.
These highly visible alerting systems are critical for staff safety, liability and damage prevention which translates immediately into cost control.
Our universal system works with all common door and dock operators for an easy and cost effective solution to safety upgrades.
​
Are your doors and docks lighted for safety?
For any inquiries, questions or commendations, please call: 786.339.9840
or click below and fill out form.
For technical support questions or return information, please call: 786.339.9840
To initiate the warranty/exchange process,
fill out form here.
Tel: 786.339.9840
Fax: 786.504.3388